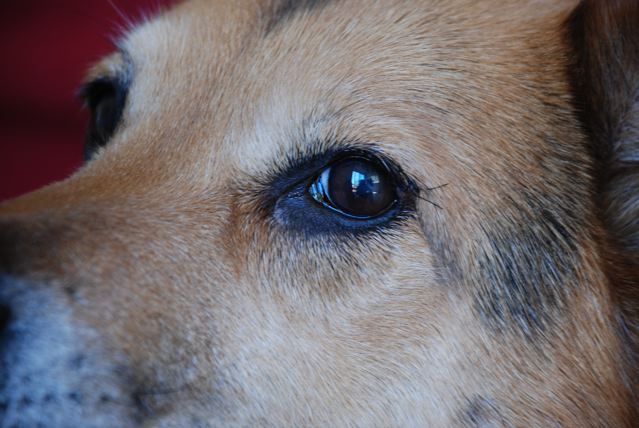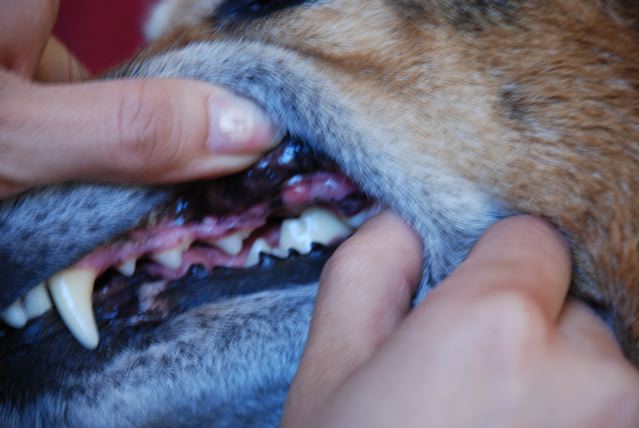 Holy shit, it's been a rough week. I won't even go into my whole gripe with work… I know it's a broken record to you folks. Poor Remy though. She went in for surgery on Wednesday. Got the works done: premolar tooth extraction, dental scaling, and the removal of an eyelid tumor. But my Rem's the toughest cookie around. When I picked her up Wednesday evening, she was as bouncy and as playful as ever. Who could tell she had a big ass pit in her mouth and stitches on her eyelid? She seemed totally normal.
Of course, that was just day 1. By day 2, I realized her normalcy was probably attributed to residual anesthetics dulling the pain. Because day 2, she whimpered a lot. Not continuous, but definitely more than I'd ever heard. And Remy rarely cries. I mean, when she goes to the vet for the usual work, shots, blood draws, whatever, not a peep comes out of her– even when they repeatedly poke the needle around searching for her vein. But this time she had me worried. I didn't know how to make her feel better. She just came to me and whimpered. I gave her pain meds, but no change. She was restless, and all I could do was pet her. Poor baby.
It's now day 5, and I think she's ok now. I'm still giving her the antibiotics, but I've stopped with the pain meds. She lets me fidget with her mouth to take random pictures, so I guess all is well. She's due back at the vet next Friday though to pull out the eye stitches.
Man, I'll tell you: I was a nervous wreck the day of her surgery. When the vet called me at work, I braced myself for the worst. I got all dizzy thinking about something going wrong… I know, I told you I'm frickin' neurotic! Thankfully, everything went ok. Remy's a star trooper.